2.0: An All New Generation
Introducing the H-Frame 2.0 which has been developed in honor of In Win's 30th anniversary. Luminous LED lights embellish the edges of the outer aluminium blades. The radiant, innovative layered aluminium structure refines In Win's signature look.
Next Level of Craftsmanship
The H-Frame 2.0 is a sleeker, more polished H-Frame with an open-frame concept composed of nine aluminium stacked sheets and tempered glass side panels, creating a vibrant and astounding visual display.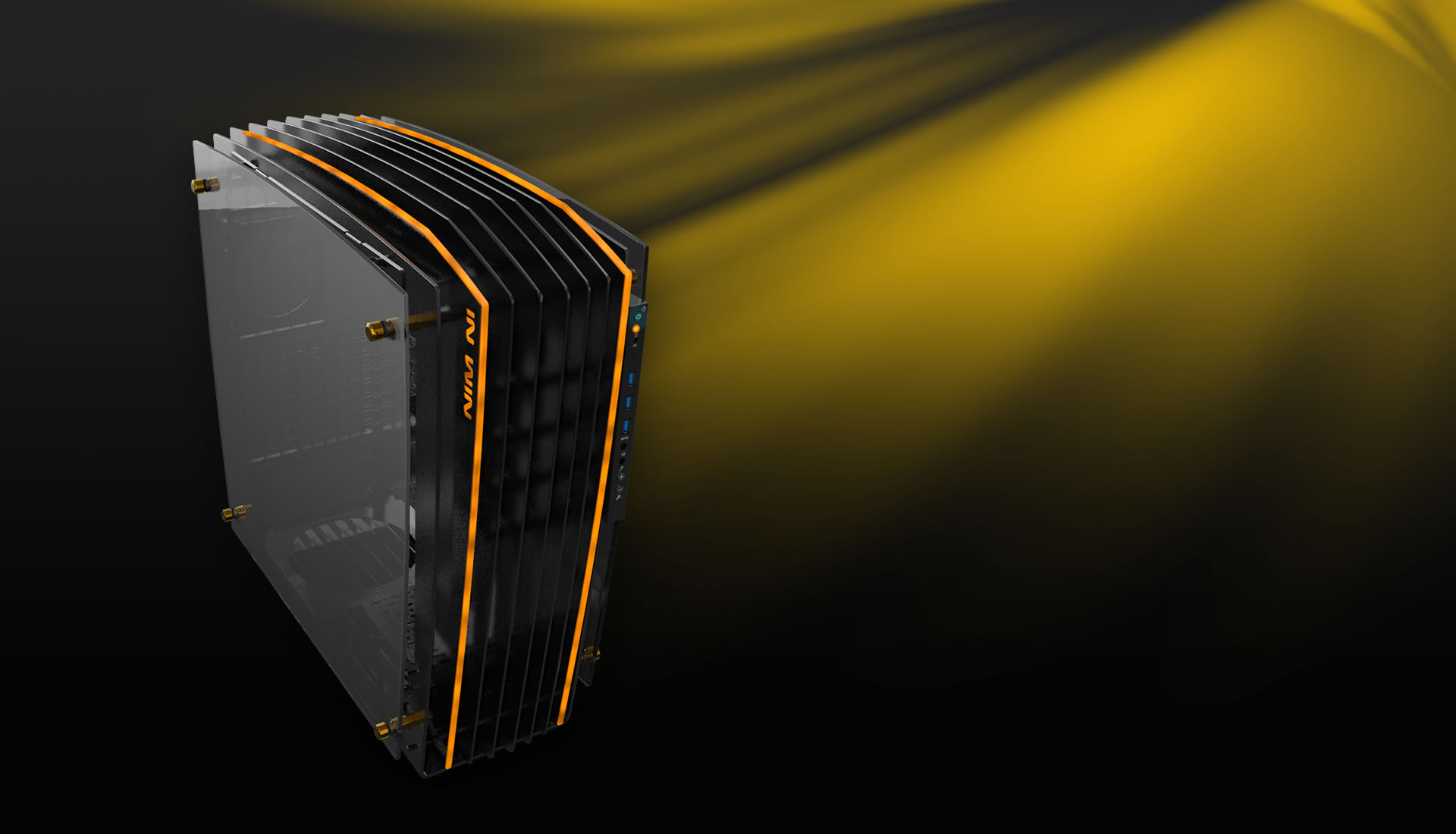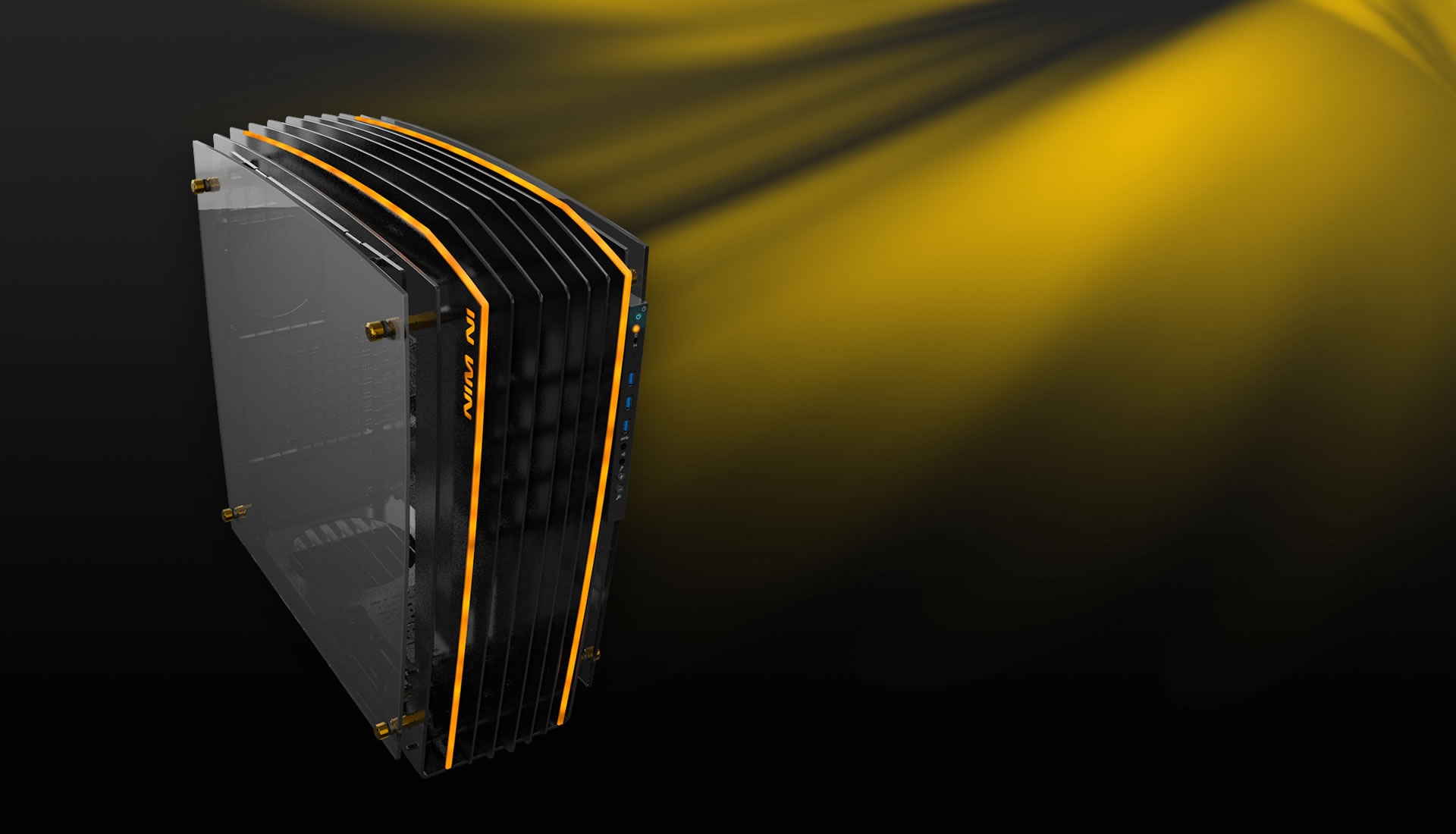 100%
Lucent Lighting Effects
The H-Frame 2.0 possesses a six-level lighting effect. The brightness can be adjusted from 0% to 100% for various scenarios. Moreover, the thoughtful lighting system indicates the on/off state by a flickering effect.
USB 3.1 Type-C: Expedited Transmission
Installing the USB 3.1 Type-C interface means no more struggle to find the correct side to connect, both sides work, and provide high-speed transfer rates. The transfer rate can even speed up to 10Gb/s, which provides users with a more enjoyable experience.
*Practical transfer rate depends on the design of motherboard.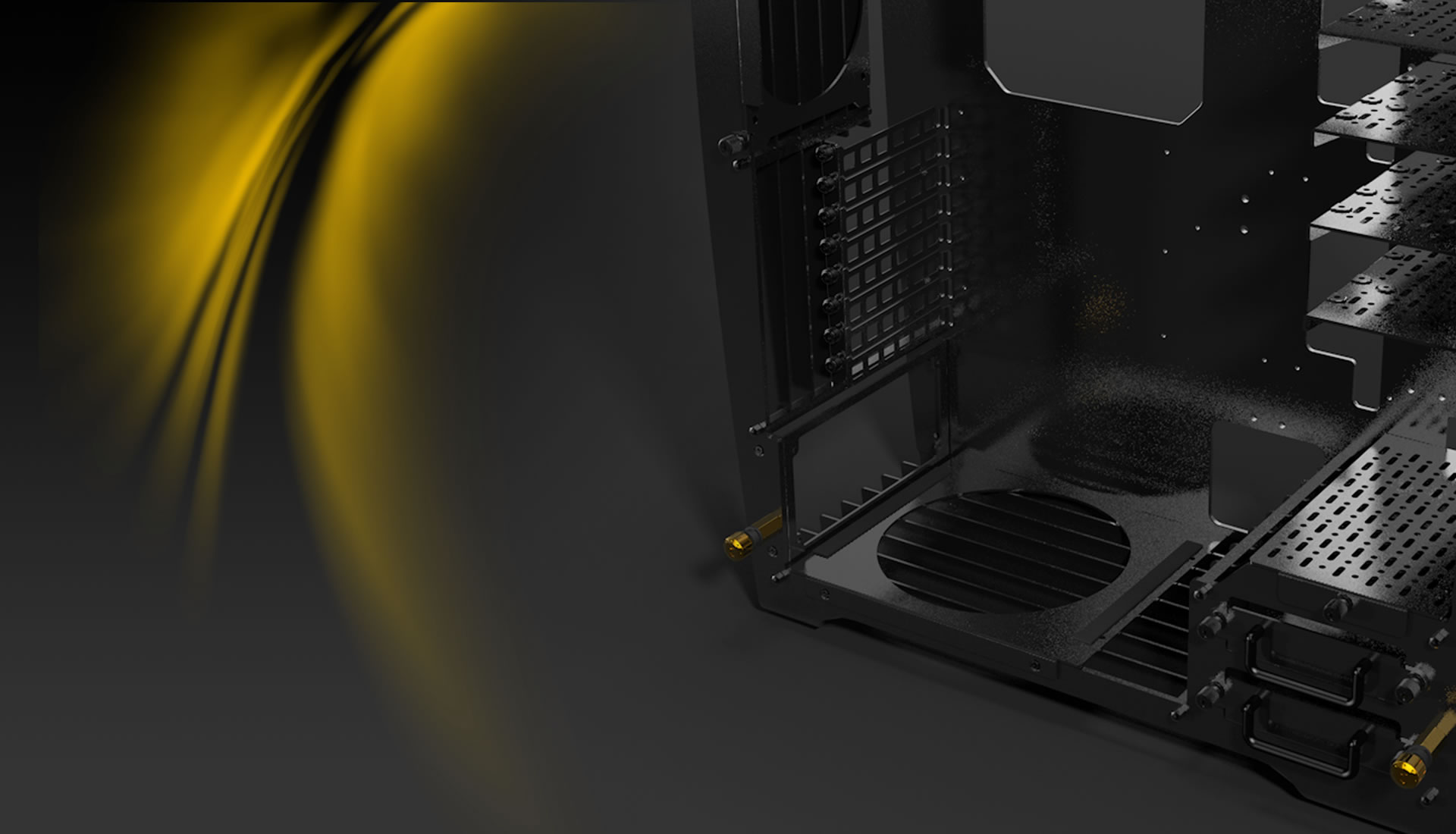 In Win's 30th Anniversary Limited Edition Bundle
In honor of In Win's 30th anniversary, In Win introduces their first limited edition Case+ Power Supply. Each H-Frame 2.0 includes a SII-1065W power supply, which is made exclusively for H-Frame 2.0. This perfectly matched hardware grants owners with an In Win exclusive bundle, which is marked with a serial number of its production.
SII-1065W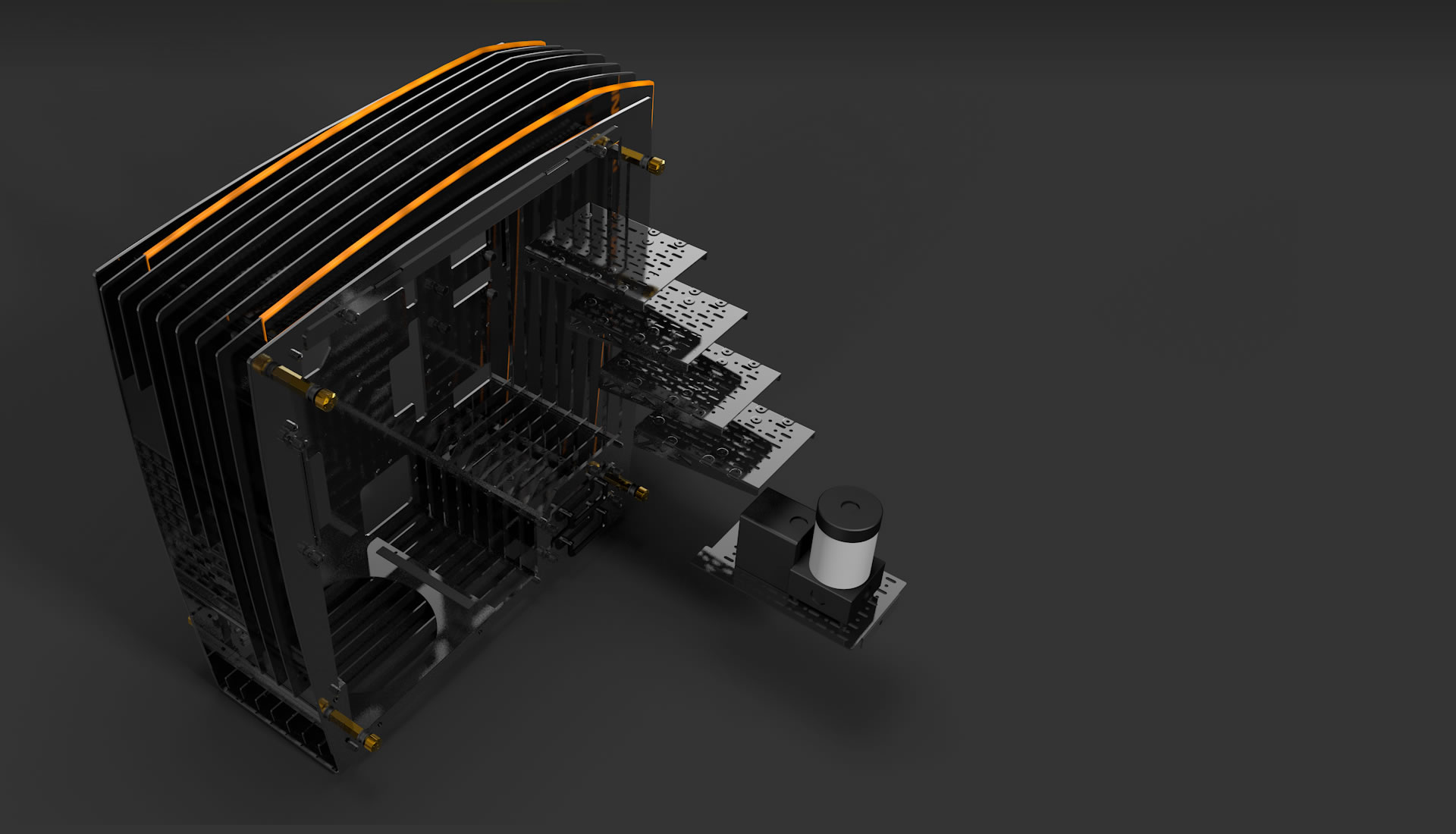 More Flexible Installation
A total of six 3.5"/2.5" multipurpose HDD trays allows convenient installation.Furthermore, the additional water cooling tray can hold different size water cooling pumps or reservoir for extra thermal solution alternatives.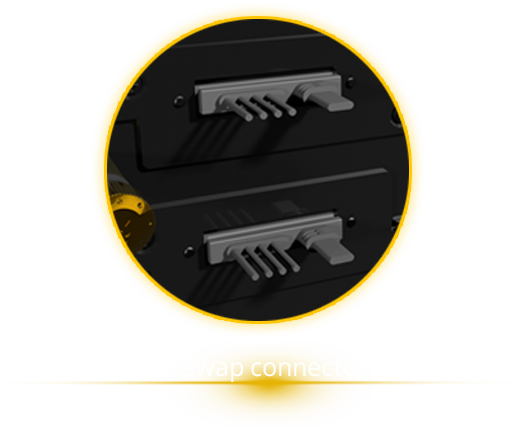 User Friendly Design
3.5"/2.5" SATA HDD EZ-Swap Module with an HDD tray handle for easier installation and removal.
Upgraded Expandability
The H-Frame 2.0 supports high-end graphics cards up to 330mm, and up to an E-ATX motherboard. The spacious interior is able to accommodate a top radiator up to 360mm for excellent airflow.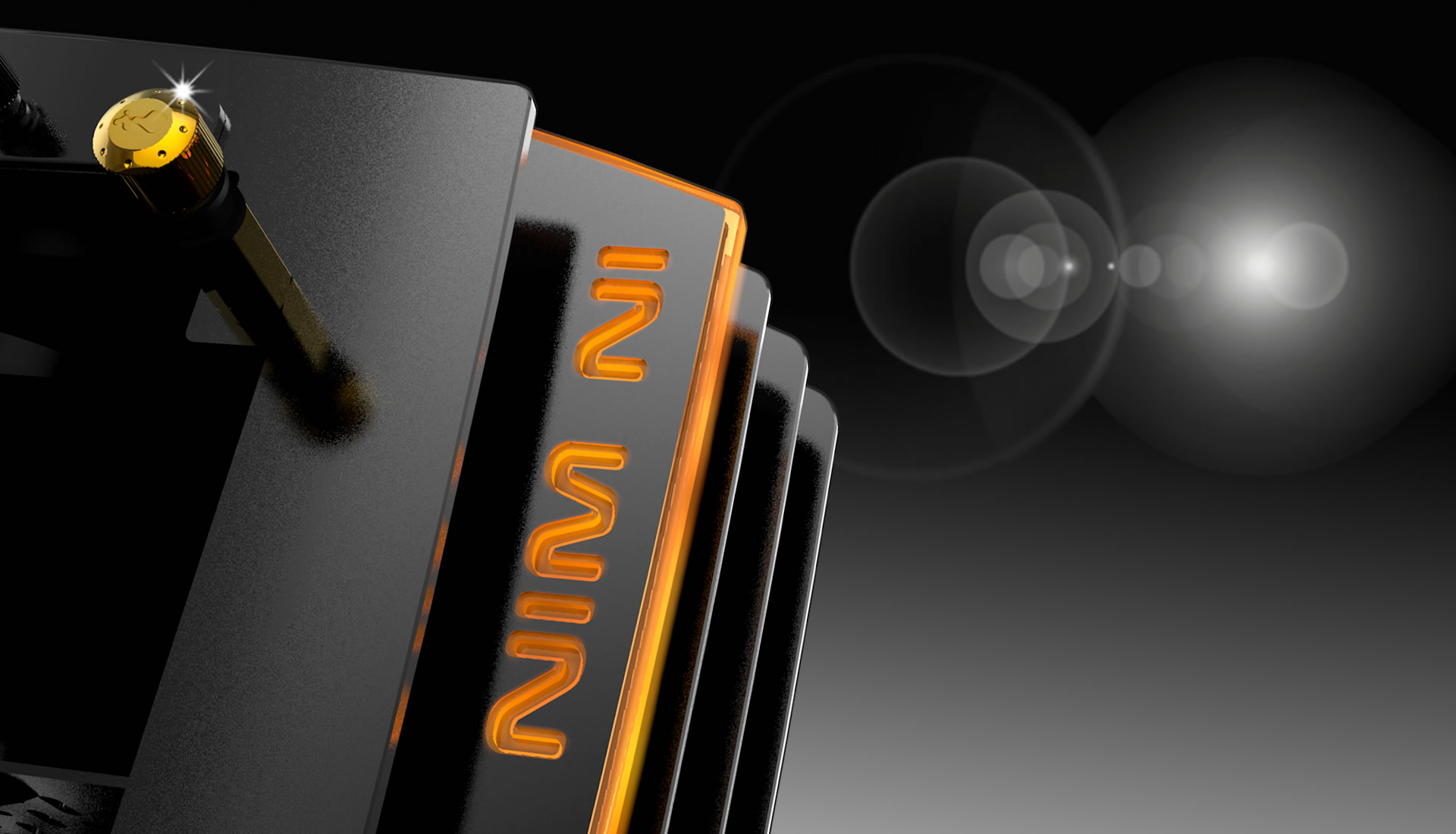 2.0: Whole New Generation
Limited Edition with Unique In Win 30th Anniversary Commemorative Thumbscrews.
The Vanguard Aesthetic
Vivid and attention-grabbing color scheme reflects your strong and unique personality. Choose your own color and enjoy the most exclusive visual pleasure.
White/Blue LED Light
Black/Amber LED Light

Black/Green LED Light
Specifications
Specifications
Model
H-Frame 2.0
Color
Black/Amber LED Light, Black/Green LED Light, White/Blue LED Light
Case Type
Full Tower
Case Material
Aluminium, Tempered Glass
M/B Compatibility
12" x 13" E-ATX, ATX, Micro-ATX
Expansion Slots
PCI-E x 8
High-end Graphics Card Compatible
- Length: 330mm Maximum (With HDD Tray)
440mm Maximum (Without HDD Tray)
Front Ports
3 x USB 3.0
1 x USB 3.1 Type-C
HD Audio
Internal Drive Bays
6 x 2.5"/3.5"
- Supports SATA HDD EZ-Swap Module x 2
Thermal Solution Compatibility
1 x 120mm Rear Fan
3 x 120mm Top Fan
1 x 360mm Top Radiator
CPU Heatsink Compatible
- CPU die surface to side panel height: 185mm Maximum
Power Supply Compatibility
SII-1065W Internal PSU Included
PSII: ATX12V and EPS12V
- Length: 210mm Maximum
Product Dimension
(H x W x D)
597mm x 271mm x 582mm
23.5" x 10.6" x 22.9"
Product Dimension
(H x W x D)
with screw height
597mm x 298mm x 582mm
23.5" x 11.7" x 22.9"
Package Dimension
(H x W x D)
365mm x 712mm x 834mm
14.4" x 28" x 32.8"
Net Weight
19.12kg/42lb
Gross Weight
25.52kg/56lb
* In Win products comply with RoHS regulations
* Specifications may vary based on different regions